Beautiful, Effortless and Secure, A Resolution for your Home
January 2, 2013
Imagine the peace of mind as you approach your home seeing your one of a kind custom cedar Driveway Gate from New England Woodworks. You enter the code for your automation equipment and your gate opens, welcoming you home, while keeping others out.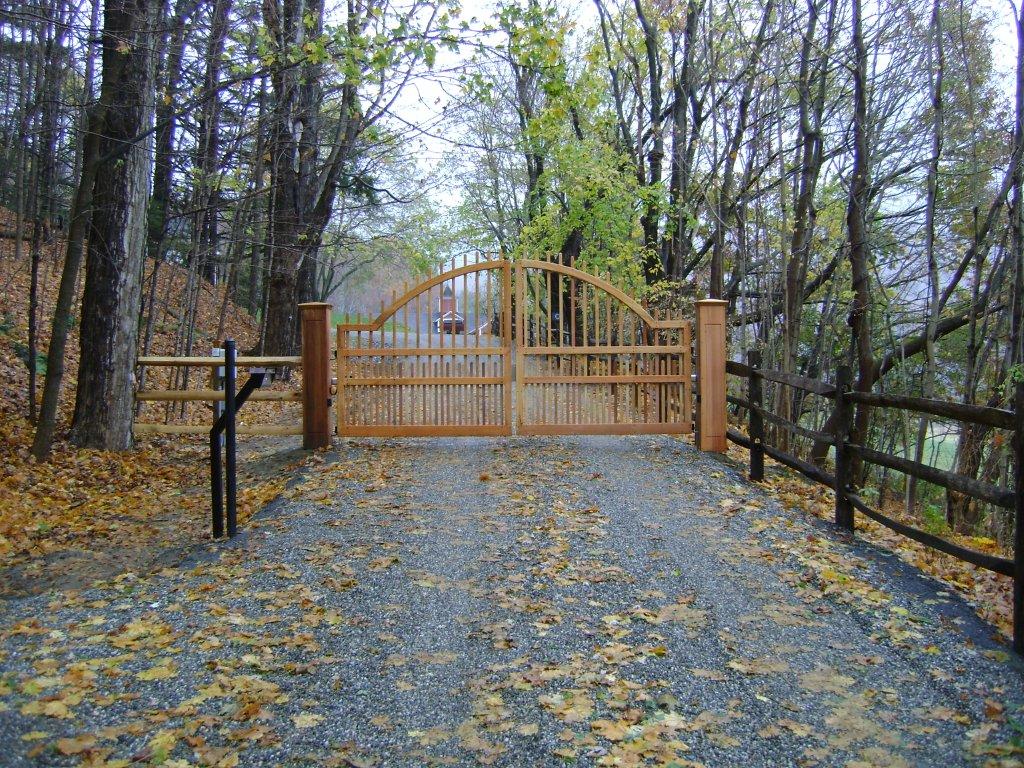 Equally beautiful on both sides, Driveway Gates from New England Woodworks feature a concealed welded steel frame, for lasting durability in even the toughest climate. Western Red Cedar is a unique wood that is very dimensionally stable, incredibly strong for its light weight and it holds paint or stain very well.
Protect your home, your investment and your peace of mind with one of our beautiful Driveway Gates. Choose from one of our many designs or we will work with you to design and fabricate your "dream gate" from photos/drawings that you may have.
Security has never looked more beautiful!