All Azek 8x8x76" Tapered Lantern Post Sleeve with Genuine Recessed Panels
Home > Shop > Azek Lantern Post Sleeves > All Azek 8x8x76" Tapered Lantern Post Sleeve with Genuine Recessed Panels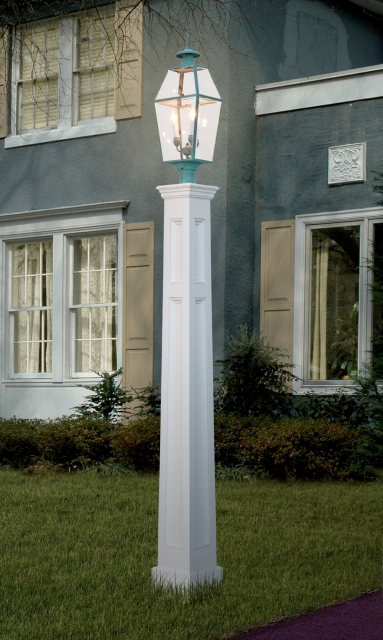 All AZEK 8x8x76" (nominal) Tapered Lantern Post Sleeve with Genuine Recessed Panels (all 4 sides).
AZEK is a maintenance free white composite PVC product that can be painted.
Lifetime "never rot" guarantee!
Lantern Post Sleeves fit over a pressure treated 4x4 post supplied by the customer and installed 36" in ground with plenty of concrete around.
(Shown with optional Olde Colony Lantern in verde "patina" green color)
Price is DELIVERED (East Coast & Midwest)