Alternate method for installing an Azek Lantern Post Sleeve
Home > Shop > Azek Lantern Post Sleeves > Alternate method for installing an Azek Lantern Post Sleeve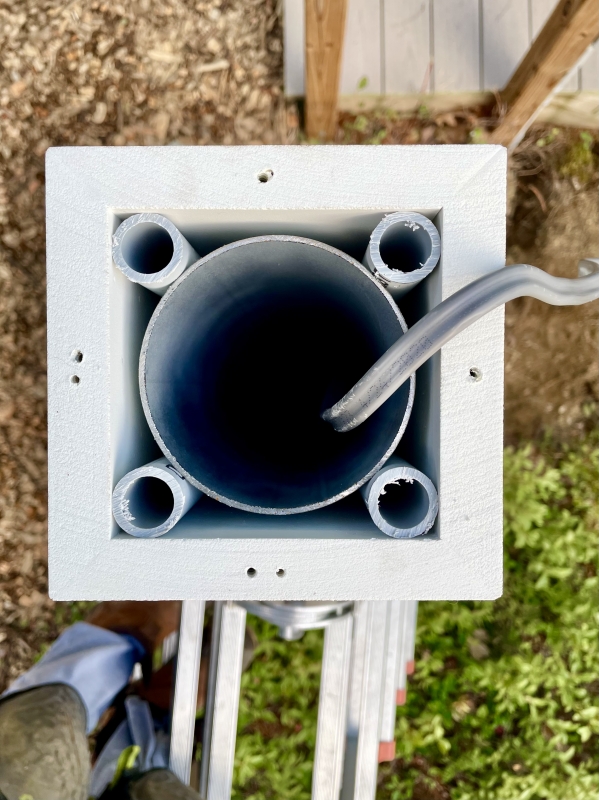 Alternate method for installing an Azek lantern post sleeve
Use 3" galvanized EMT (electrical metallic tubing) conduit which is plenty rigid and less costly than the galvanized sch 40 pipe.
The 3" tube is 3-1/2" on outside.
For spacers at the voids between EMT and post corners use pieces of 1/2" pvc conduit. The fit will be perfect.
Put 4 spacers 3"+ long at the bottom before setting over the 3" EMT.
When the post is in position put 4 pieces of the 1/2" conduit about 10" long on the top.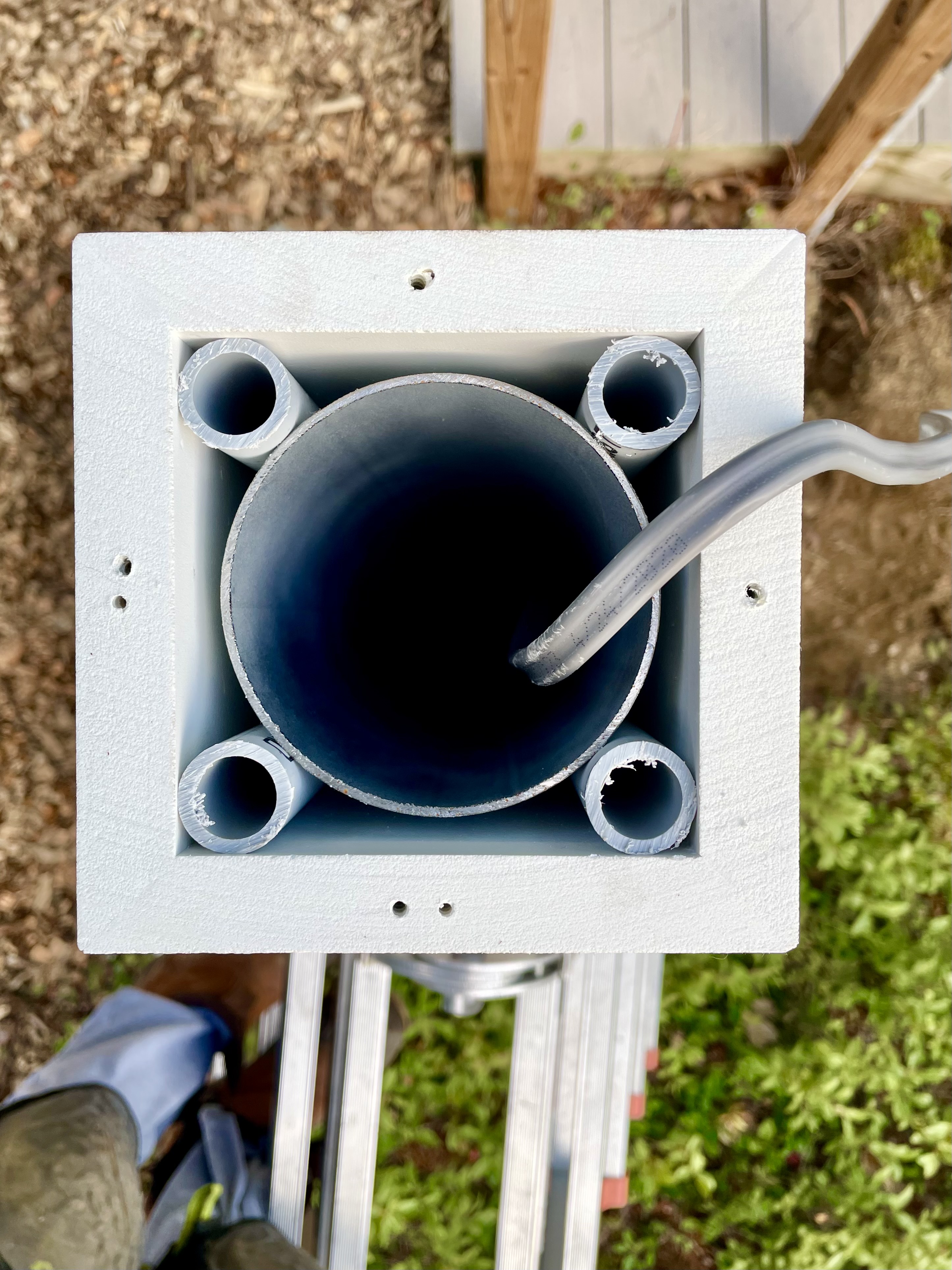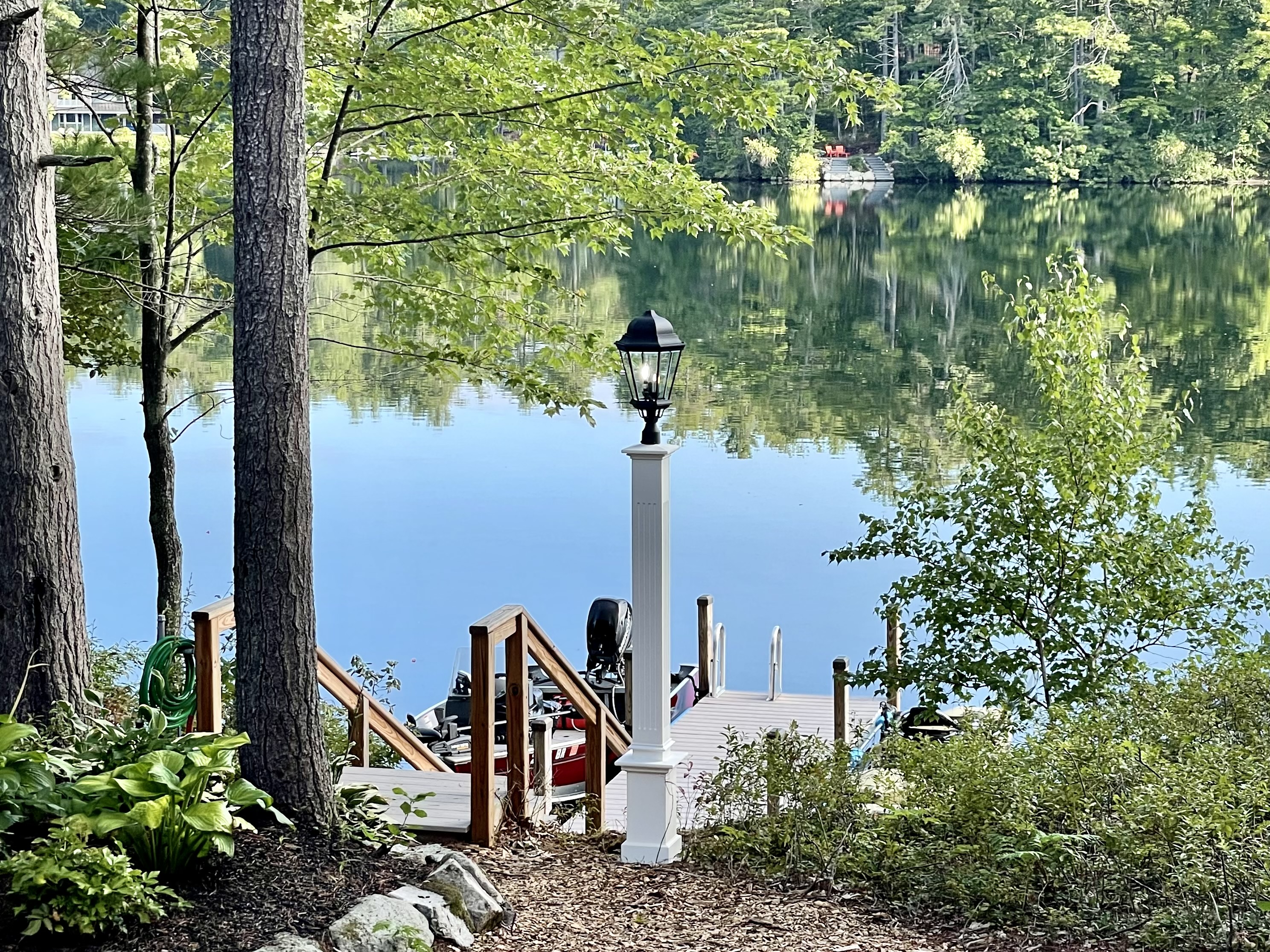 This process was developed by customer (Ed) in Wolfeboro NH - Thanks Ed!